Production floor re-planning and significant improvement in KPI's for an industrial company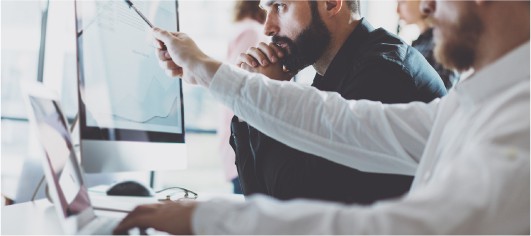 One of Israel's leading and most advanced manufacturing companies in the field of construction. Over the years, the company has developed unique building methods that have become standard in many building specifications.
Upgrading the two factories to reduce production stays to meet customer demand best, improve service, profitability, and product quality.
THE COURSE OF THE PROJECT
In this project, it was important to map the total actions performed in the process and those that bring real value to the customer (Value Stream Mapping). To this end, numerous interviews were conducted across the various positions in the company, qualitative and quantitative analysis was performed by multifaceted research, and samples were taken from manufacturing plants and information systems.
After an in-depth analysis of the company, we examined the value chain, including customer orders, commissioning of raw material, production planning, supply, work-production-procurement processes, planning vs. execution, and more.
We defined a work plan to showcase improvement and planning processes, goals, and priorities.
The company is currently in the process of implementing this project's recommendations, and it is evident that there are significant results in its performance.
A Relevant Image (ex: graph)